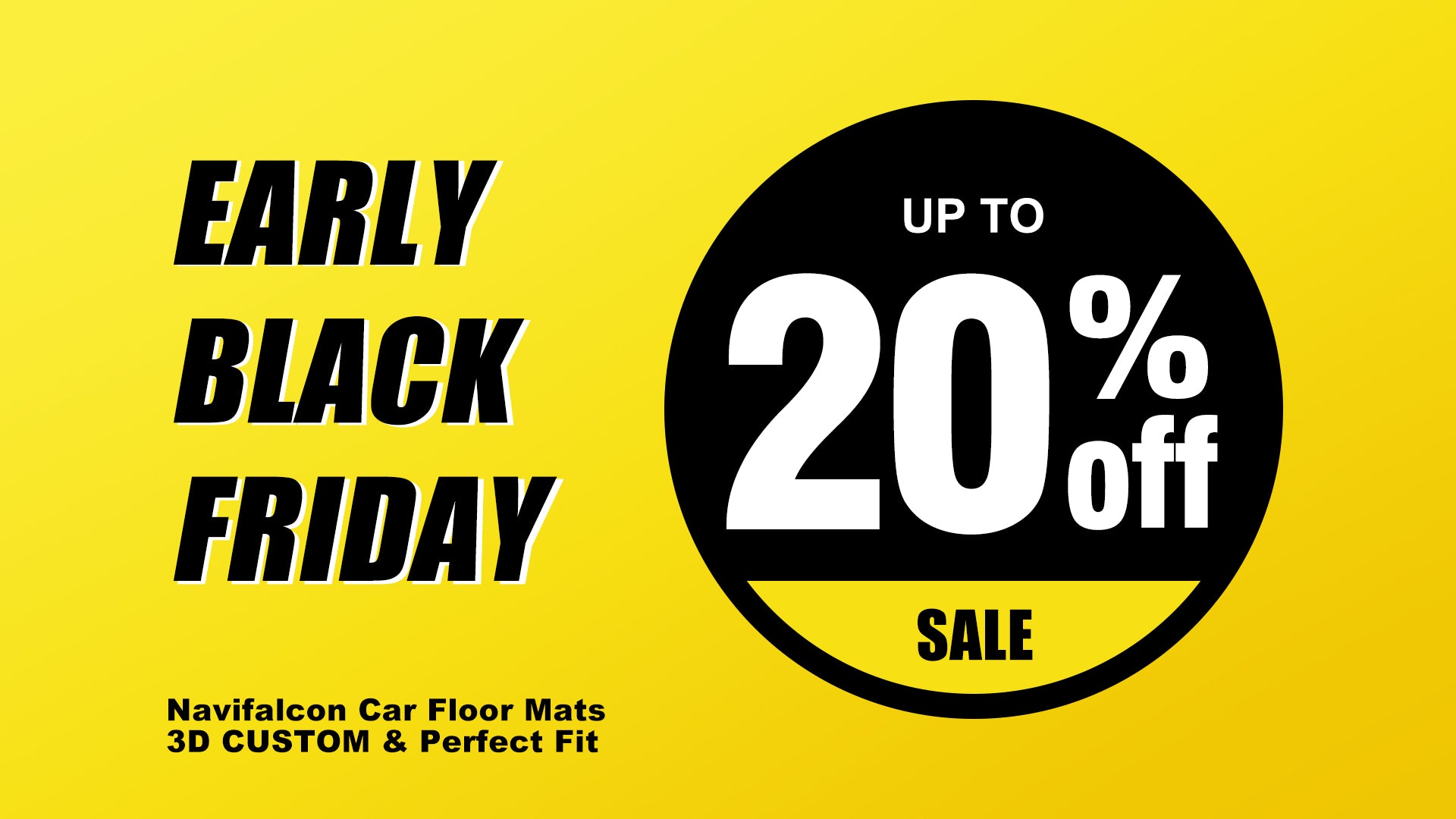 Ahead of Black Friday, Navifalcon is offering a 20% discount to our wide range of customers so that more people can enjoy quality products at a lower price.

 

It's time to end the constant picking and comparing of car mats, and we're here to tell you why you should choose

 

Navifalcon 3D custom mats.
Get the same lowest deal price as on Black Friday!!

[ Navifalcon promises that this discount is the price of Black Friday activities, there will be no lower price on that day ]

Avoid the long shipping times caused by having too many transactions on Black Friday and receive your ordered products faster!

Naviflcon - Quality guaranteed, five-star customer reviews, trustworthy business

 
 Get 20% off Early Black Friday!
Discount Code: NFMAT20
Step 1: Copy the discount code, click here to enter the mall home page, select the model.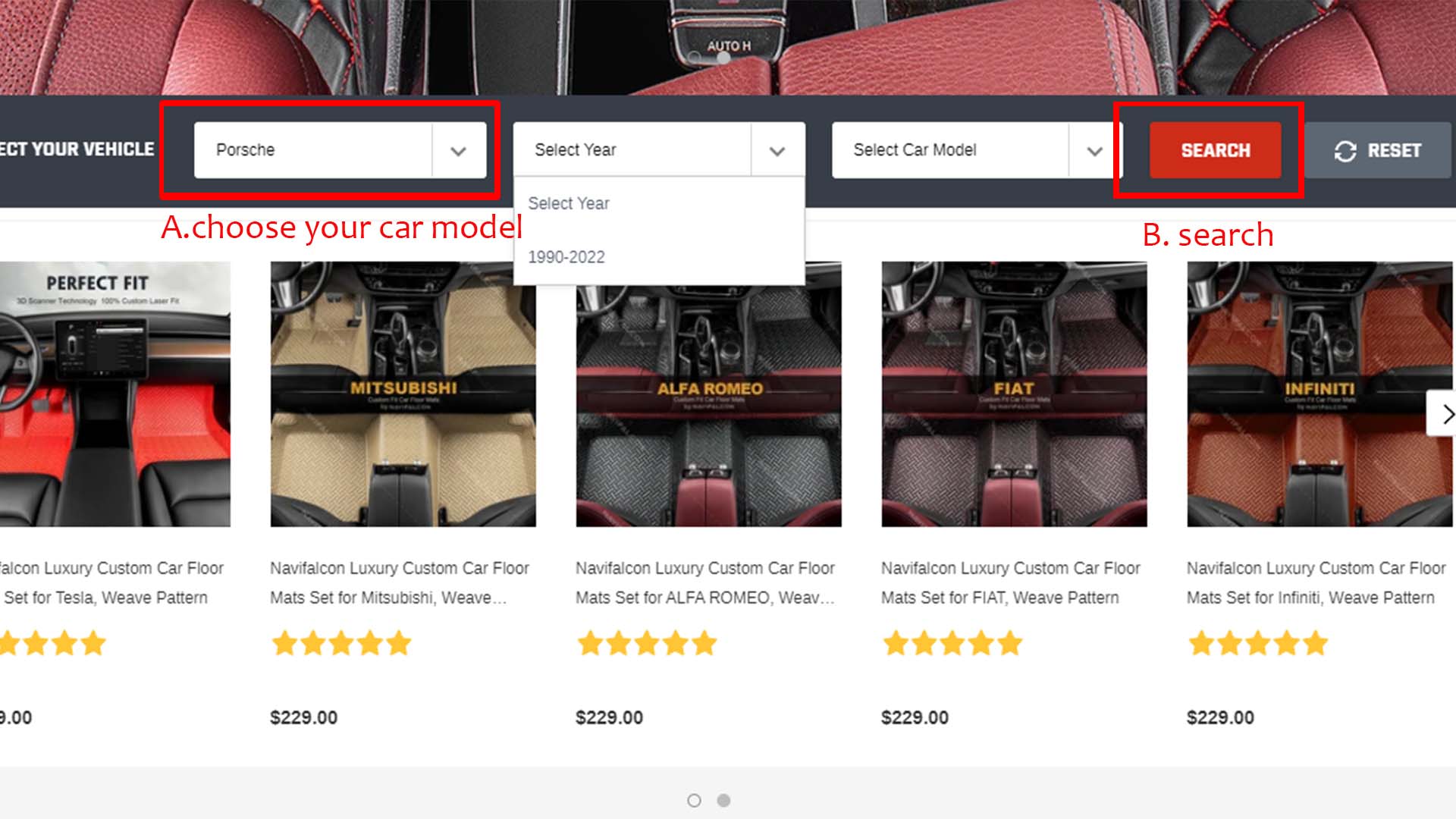 Step 2: Order according to the model information, fill in the discount code at the payment, please note that payment in the shopping cart requires a click on:Show order summary (The following image shows the operation)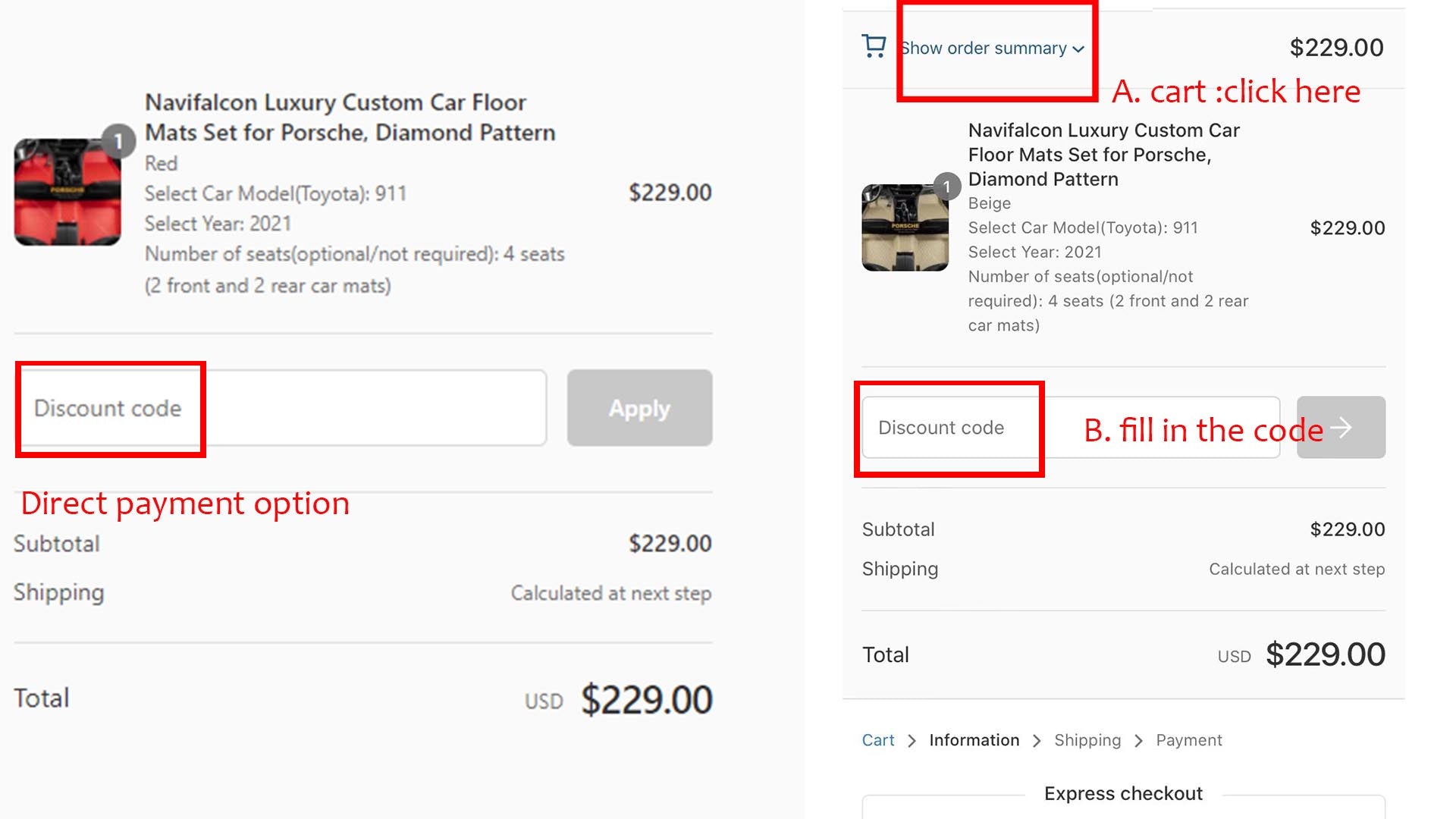 About Navifalcon
Navifalcon is a manufacturer of automotive interiors you can trust. We are positioned for premium, excellence and luxury, providing our customers with the best auto interior accessories and unique and luxurious interior experience. We are constantly striving to provide our customers with the most efficient and friendly communications, secure transactions, and fast deliveries.

Navifalcon is now selling mainly CAR FLOOR MATS SETS, which are customized for each vehicle model rather than regular car mats (We adopt advanced 3D scanning technology), which guarantees an absolute fit. We set up special material selection, design and production departments, the high-end leather materials ensure that the mats are strong and durable, non-slip, stain and water resistant, and easy to install.